Counselling
COUNSELLING Brian Richards FdSc,
Available for both individuals and couples.
NB. A new website that caters specifically for my counselling seervices has been set up. Click HERE to be redirected to this site.
A NOTE ABOUT COVID-19.
Face to face counselling sessions are continuing as usual. Telephone counselling is also available if you prefer this.
Counselling gives you the opportunity and time to explore the issues that may be troubling you, or holding you back in your everyday life.
It's is a process of personal exploration and discovery that helps you cope with difficult circumstances, making decisions, and helps empower you to make any necessary life changes.
It also gives you the opportunity to take stock of your values and beliefs, and decide how those factors are either working for you or against you.
Increasing your self-awareness gives you a better sense of who you are, what's been driving you, and the sort of changes you may need to make in order to feel more satisfied, fulfilled and authentic.
The issues talked about are up to the client. You will not be judged and the process will involve listening, understanding, challenging unhelpful beliefs, and asking searching questions. The matters you raise are treated in confidence, although there are a few exceptions which will be explained at the outset.
There are several different counselling approaches, and some names may be familiar to you, such as CBT and Psychodynamic.
The type of counselling I offer is called Integrative. It's kind of like person-centred counselling with added extras.
Integrative counselling begins by listening to your story and understanding your issues. The process of listening and understanding is ongoing throughout, but integrative counselling also incorporates various models of therapeutic approach in a way that is appropriate to the needs of the individual client.
The success and usefulness of counselling is not only dependent on the counsellor, but also on the client's willingness to engage with the process.
Clients are better to seek counselling when they have a genuine readiness and desire to explore their issues, rather than when they feel unduly coerced or pressured.
RELATIONSHIP COUNSELLING FOR COUPLES AND INDIVIDUALS
During and following my training I have taken a particular interest in how different relationships work and what the ingredients are to a satisfying relationship. In addition to my degree I have also completed two couples counselling courses and can explore freely and openly with you matters that affect your relationships. Things like effective communication, dealing with the revelation of an affair, sex, sexuality, desire, fantasy, the effects that children can have on a relationship, family influences, dealing with marital boredom, keeping your sex-life exciting in long term relationships, unexpected life-changes, meeting each others needs, compatibility, compromise and red lines, individual identity and your identity as a couple. My prices for couples counselling are the same as for individuals. Or to put in another way, I charge per session not per person. - £30
Integrative counselling is useful for:
•

Depression

•

Stress

•

Finding personal meaning

•

Facing difficult decisions

•

Relationships, Communication and Understanding each other.

•

Exploring how past issues are

affecting the present

•

Finding clarity

•

Childhood and domestic abuse

•

Exploring beliefs, and whether

those beliefs are valid or helpful

•

Discovering and challenging

your limitations

•

Anxiety, and anxiety induced by social media

•

Sex, Sexuality, reconnecting with your erotic self,

and dealing with boredom in a long term relationship.

•

When you feel stuck, limited

or fed up with life.

•

Discovering and creating

yourself

•

Bereavement

•

Eating disorders and

Addictions

•

Low self-esteem

•

Anger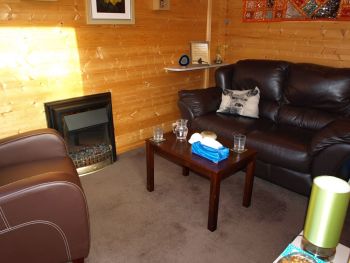 Application for counselling can be made by phone call, text, email, website enquiry form on the "Contact us" page, or private facebook message.
A free 30 minute face-to-face consultation is available to those wondering if counselling is for them, and to ask any questions.
Counselling normally takes place at the same time each week and lasts for 60 minutes a session. Potential clients are advised to be realistic and committed in the time they choose for counselling. Clients who cannot commit to the same time each week because of shift work or childminding practicalities are welcome to make flexible arrangements with me.
Counselling can be taken over a pre-agreed number of weeks or can be taken on a week by week basis with regular check-ins to see how things are going.
The role of a counsellor should not be confused with that of a social worker, benefits advisor, housing officer, or Citizens Advice.
I am unable to offer specific advice on benefits, housing, legal matters, court cases, medical issues and finances, although you are welcome to talk about how you feel about these things.
My training in counselling lasted four and a half years and included over 100 counselling sessions with members of the public who were genuine clients. I now have a foundation degree in counselling and operate from a private room at my home address in Runcorn.
I am a member of the National Counselling Society and strive to adhere to their code of ethics, details of which can be found on their website https://nationalcounsellingsociety.org
The fees for each session are £30, though students under 25years of age can access counselling for just £20 per session.
Couples counselling is also just £30 per session
In certain circumstances a mobile service may be available, where I can come to you. This is surcharged at £5
(See also the tab/page "Courses" for two short courses entitled "Who am I ?" and "Mid-life Matters")